Blog
Bursting with life
21st Apr 2023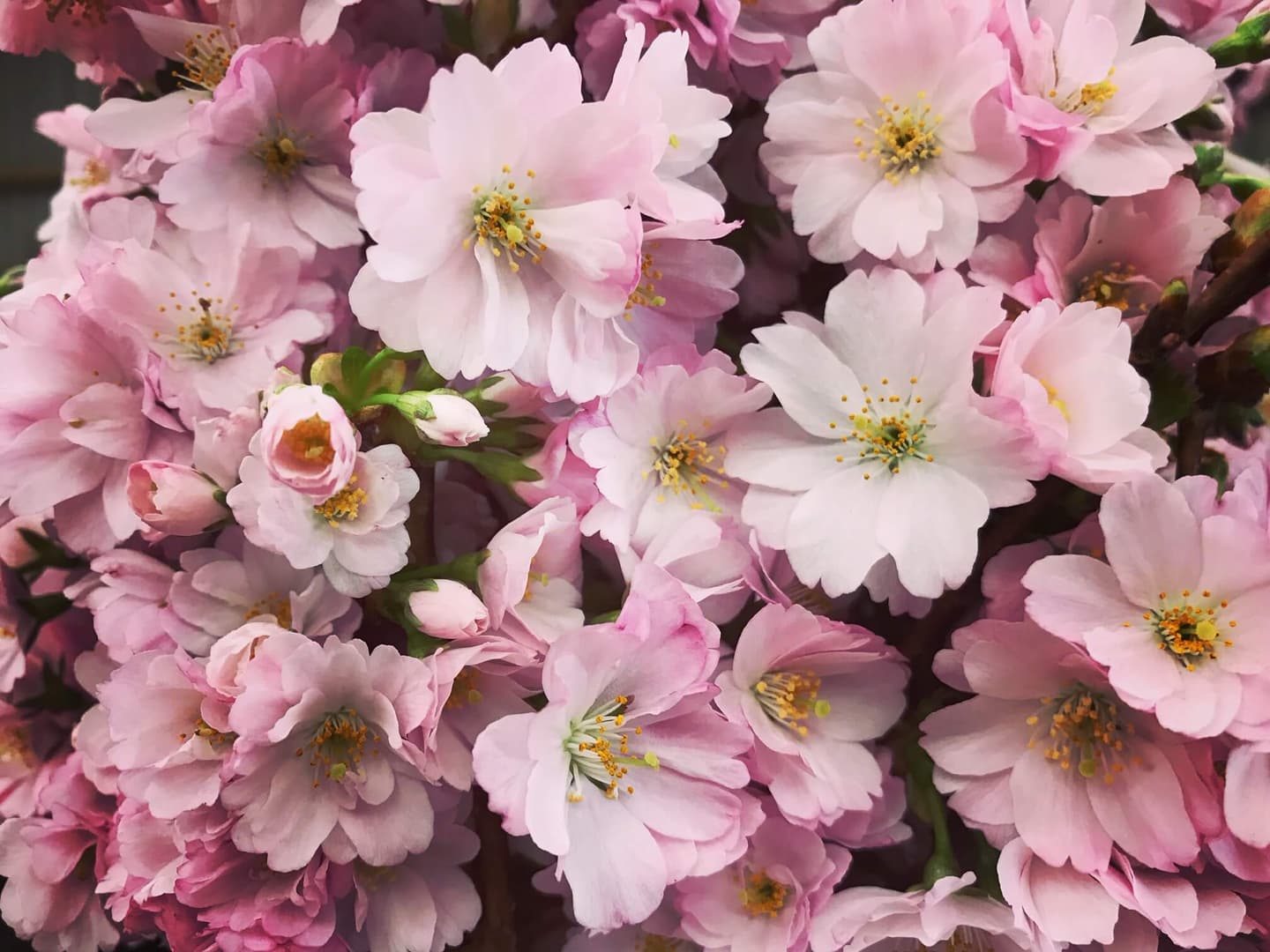 We don't want to repeat ourselves*, but spring is simply one of the lushest seasons if you're into trees (and hedging). Branches are coming alive with buds and blossom. Fresh evergreen foliage is primed and ready to overtake last season's growth. The sky is alive with the chatter of birds. It's a truly tempting time to get planting.

And we would thoroughly recommend planting in spring. The ground is warming up, but not dry, and you will be able to enjoy your trees immediately, this season. However, it's worth being aware of a few things:

Please follow our planting advice

To make sure your trees and hedging thrive, please take a look at our guides. Top tips: clear a 1m area of ground for your tree so the roots aren't in competition with grass or weeds; support trees with firm stakes; don't plant too deep; and water well during establishment.
Chew Valley Trees | Planting a 6/8, 8/10 or 15L tree
Chew Valley Trees | Large Tree Planting Guide
Chew Valley Trees | Aftercare guide
It takes time to establish

When you plant your tree, it will have a bit of a shock. It's in a new environment and the roots will take a while to start edging out into the soil. Make sure the soil is nice and moist, but not sodden, to create the best welcome. Don't be surprised if your tree doesn't take off and reach great heights this season, or next. It can take a couple of years before they have really established, and start putting on noticeable growth. You can't rush nature! If you want instant impact, you can go for a larger tree initially, but note that it will need more water that a smaller size.

Where are the leaves?

If you planted last year or in the bare root season, don't be surprised if your leaves are a little shy to come out. Again, it's an establishment thing. Once they get comfortable, those little leaf buds will unfurl and start gathering rays of sunshine to feed their growth.
Most trees, shrubs and hedging come into leaf by mid-May. Some are earlier (e.g. apple, willow), some are later (e.g. whitebeam), and it also depends where you are in the country, and on the weather. See Chew Valley Trees | Why hasn't my tree come into leaf yet?
We guarantee that our bare root plants will come into leaf – so get in touch, with photos, if you have any doubts about recent plantings purchased from Chew Valley Trees.

*see Reasons to visit the nursery this Easter