Blog
Five reasons to visit Chew Valley Trees this Easter
5th Apr 2023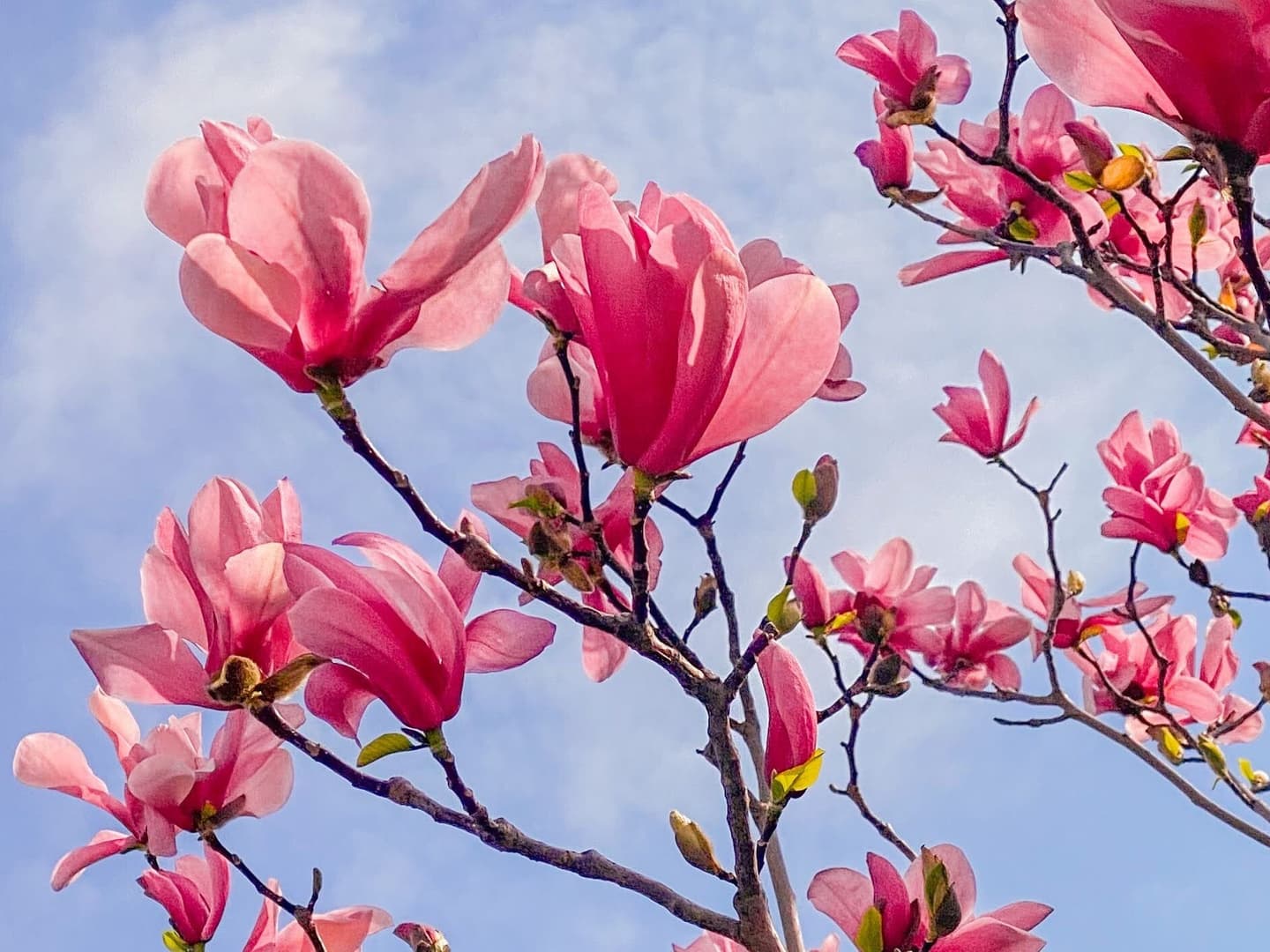 Although there is a song out there that says a certain holiday is 'the most wonderful time of the year', those of us that love plants and trees would strongly argue that no, THIS is the most glorious time of the year – spring! Indeed, Easter marks the start of the gardening year in earnest, when bright skies and slightly drier days tempt us out to tidy, sow and prepare for all those green shoots, unfurling leaves and general blossoming of the borders.

Speaking of which, it is a splendid time to plan a visit to Chew Valley Trees, as so many trees come into bloom at the same time as the daffodils and tulips. Here are five reasons to visit Chew Valley Trees over Easter and the coming weeks:

1. Magnolias

Magnificent magnolias are out in force this week. Star magnolias (Magnolia stellata) are some of the earliest to bloom, followed by the classic soulangeana types. We also stock some more unusual varieties, such as the exquisite, pure white Yulan magnolia.

2. Japanese cherries

We can't get enough of flowering Japanese cherry trees, which sprinkle the nursery with petals from March till May. Archetypal 'Kanzan' and the flat-topped Great White ('Tai Haku') are garden staples, with good reason. We also adore the gentle pinks of 'Accolade' and the divine 'Shirofugen'. If you're looking to plant a flowering cherry, we strongly suggest you come and see them for yourself!

3. Snowy mespil

Just about everyone has heard of magnolia and the Japanese cherry, but what about Amelanchier – another star of spring – also known as snowy mespil or Juneberry? Starry white blossom among delicate, bronze-tinged young leaves, create an understated yet beautiful effect on this small garden tree, which is particularly lovely in multi-stemmed form. Not in full swing yet down at the nursery, but right on the cusp!

4. Late blossoming beauties

After snowy mespil gives us its magical display, we can look forward to a host of other lush performances from the late spring flowerers, hawthorn, crab apple and rowan. Hawthorn, also known as the May tree, comes in more forms than the native white one (which is of course lovely), in case you weren't aware! Crimson Cloud and Frosted Thorn, for example, are delightful varieties to consider. Crab apples from 'Evereste' to 'Gorgeous' and 'Rudolph' make perfect small garden trees and the pretty flowers will come out in about a month's time. Rowan is popular for its textural foliage, and after the cream spring flowers it forms lovely clusters of berries for autumn colour.

5. Shiny and new…

Easter is synonymous with new life, and on trees it's not just the floral display that speaks of rebirth. If you look closely at the branches, you can appreciate protective leaf buds gingerly allowing fresh new foliage to stretch out into the spring air. Not all trees are quite ready yet – some wisely stick to the human adage about ne'er casting a clout till May is out (Whitebeam, for example). Hardier species are hinting at the fulsome foliage to come, though, and there's something quite special about witnessing those early signs of deciduous trees and shrubs coming back to life.
The nursery is open from 8am to 4.30pm on Friday 7th April, Saturday 8th April and Monday 10th April. We are closed on Easter Sunday.