About Us
Specialist growers local to Bristol
Meet the team and their favourite trees
Our story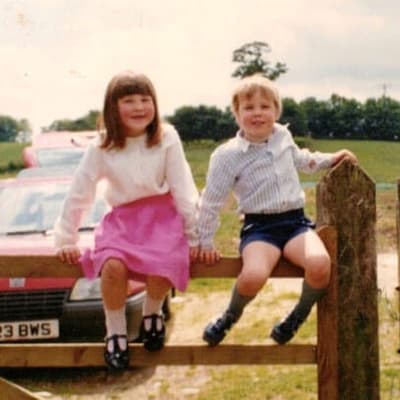 The beginning of Chew Valley Trees
David and Julia Scarth explain how Chew Valley Trees came into being:
In September 1986 we purchased 10 acres of derelict market garden between Chew Magna and Winford and got to work, turning what was a dock infested field into what is now the main nursery site.
The reason we set up Chew Valley Trees was the realisation that too much emphasis had been put on planting up new conifer forests at the expense of indigenous native broadleaved species. The demand for British grown trees was not being met and initially, growing native broadleaved trees from seed was the nursery's only activity.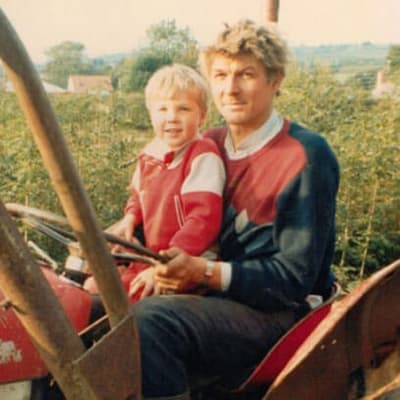 We buy our first tractor
The first major investment in machinery to help with this task was a Massey Ferguson 35X tractor with rotavator and loader, affectionately christened "Maggie".  Anyone visiting the nursery today will be able to see that "Maggie" is still going strong.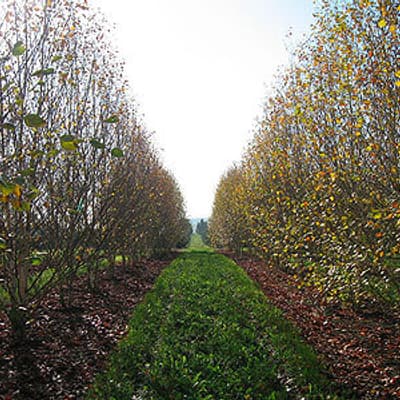 Start planting as well as supply
Responding to customers needs has always been the motivation for developments within the business. As a result, a few years after setting up the nursery, we decided that as well as growing and selling trees, we would also undertake the planting of them.  By 1993 the landscape arm of Chew Valley Trees was taking on large scale projects such as a 100 acre Community Forest wood at Compton Dando and the planting of some very large mature trees at the new Cribbs Causeway retail development.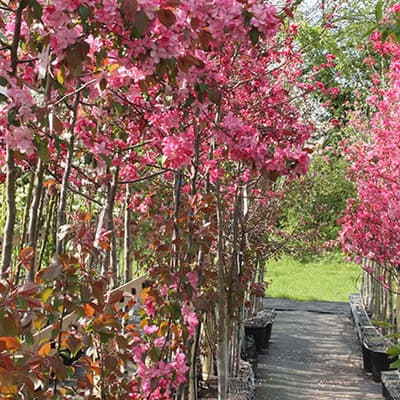 Starting to do container production
In 1995, while continuing to grow bare root trees in a wider variety of species and sizes, we also introduced container grown production enabling customers to buy trees all year round. In 1999 we purchased an additional 8 acres to accommodate the increase in tree production.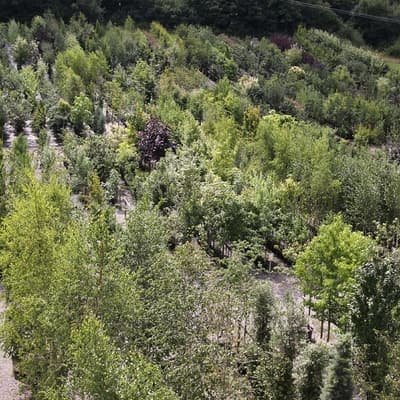 Increasing the range
We continue to grow in our specialist fields of hardy trees, shrubs, hedging and fruit trees. Much of the stock we now raise on site is container grown, ranging in size from 2 Litre - 500 litre pots. Since the beginning, we have been members of the Horticultural Trades Association. This has helped to enable strong relationships, built on knowledge and experience, to be made with other British nurseries with whom we trade.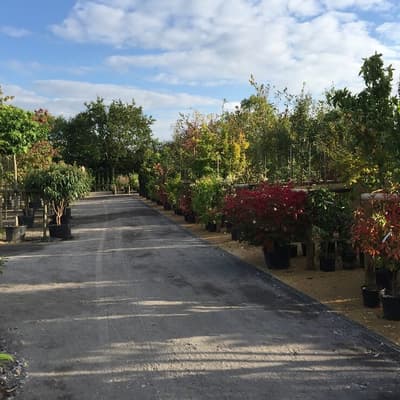 30 years and still growing
Today Simon is even more involved than we are with the day to day running and decision making at Chew Valley Trees. He has literally grown up with the business being only 3 years old when the nursery began. We have been developing Chew Valley Trees for over 30 years. During those years we have gained a depth of knowledge only possible by working with and handling trees through many seasons and variations in weather conditions.
The main aim of all at Chew Valley Trees continues to be customer satisfaction, no matter if you are purchasing a single tree for your garden or a forest for the future we look forward to having the opportunity to meet your needs.